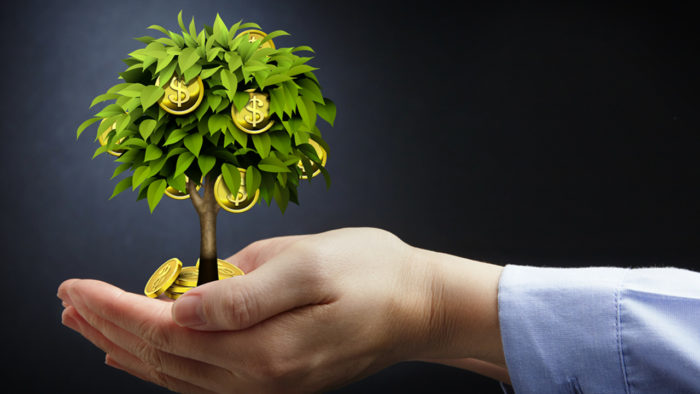 Trade It, Adopt It
A generation ago, Deng Xiaoping postulated to his great country – "To get rich is glorious". No better quote can be used as a definitive description of what the modern world is all about – the modern world that revolves around technologies. Taking inspiration from Deng Xiaoping's words, and deriving from their essence, it is possible to morph his postulate into the technological realm and derive something of the like: "To develop is glorious". However, if taken one step further and adapted even further to what modern users have come to expect from technologies, the semantics gives us a more accurate phrase – "To develop something that generates profit is glorious".
There has never been a time in human history when trade did not occupy the determining role in human interactions and political ventures. The facilitation of trading environments for native traders was the key goal of politics, military campaigns and diplomatic negotiations. Nothing has changed since then, the tools have merely evolved to facilitate trade.
Digitizing Trade
The digital asset industry is the latest iteration of trading that has stepped over the restrictive entry thresholds that bar Wall Street trading houses from the 99% of humanity. Merely 1% of the world's population has access and the means to trading traditional assets, such as commodities, futures, stocks, bonds, currencies and other tradable assets. But that state of affairs has rather sickened the remaining 99% who have access to online instruments and do not have the exuberant monetary reserves needed to access traditional trading houses and platforms.
This is where cryptocurrencies came in around 2013 as an affordable, highly volatile, accessible, transparently traded and most importantly profitable asset that has been placed in direct opposition to traditional tradable assets. Since 2013, over 40 million people around the world have confessed to having opened at least one cryptocurrency wallet. People are starting to understand that the cryptocurrency industry is developing fast, and it is the market that can be construed as the next generation of profit-generating platforms.
It's All About The Benefits
A profitable market is not one that is stable, but one that is highly volatile, as it is the price changes that generate income for holders of assets slated for trading. However, to be able to generate any kind of profit, it is not enough to just hold a certain amount of tradable assets in a wallet, but to have access to a convenient, user-friendly, transparent, high speed and versatile platform that would facilitate trade of said tradable assets and open gateways between sellers and buyers.
Forex, TradingView and other platforms have existed as the mainstays of trading on conventional markets for years, but now the time has come for a new generation of digital asset trading platforms capable of catering to the needs of cryptocurrency traders.
MoonBot is the blockchain platform for cryptocurrency trading that has reached and even exceeded the expectations of traders with its product offering. MoonTrader is a unique combination of advanced tools, such as trading bots and traditional analytical instruments that allows for extremely fast order execution and offers a variety of charts that allow users to have a better understanding of the market. It is the comprehensive approach to trade automation and the market dynamics analysis that makes the MoonTrader terminal the most comprehensive, wholesome, and advanced cryptocurrency trading platform on the market.
Never Stopping
The heart of MoonTrader is its intuitive and advanced trading dashboard that grants users access to the instruments necessary for programming trading bots to suit any trading strategy and market behavior. By relying on the array of analysis instruments available and having a full view of market volatility and dynamics, users of MoonTrader can tailor their trading strategies with a variety of listed cryptocurrencies and have insight into market movements on the basis of chart indicators.
The MoonTrader development team is fully vested in the process of perfecting their product, as the project ICO has been successfully concluded and more than enough funds were raised to dedicate all of the team's attention to the development of a new product. The logical next step for the advancement of MoonTrader is the launch of a strong marketing campaign that would prepare the project's audience for the release of the product that is scheduled for Q1 of 2020.
Fancy words would be fine in an abstract world, but MoonTrader is all about deeds. The product the team is offering is real and operational, generating profits for thousands of traders relying on the platform. The Alpha version of the product is up and running. Full integration and interaction with a host of exchanges has been conducted and new tools are being developed and implemented by the team on a daily basis. All of the necessary functionality that would cover the needs of future customers has already been included in the dashboard of MoonTrader with more advanced tools based on cutting-edge technologies already in the works.
Among the newest introductions to the MoonTrader trading terminal are instruments that allow charting the price graph of a selected asset, other tools that allow charting the order book on the same screen with the trading viewport and others. Simultaneous displaying of the price history with the trading viewport grants users the possibility of comparing prices in real time and determining profitable entry and exit points for various cryptocurrencies listed on the platform.
The development team is also developing the code that would allow users to place buy and sell orders directly on the exchange, bypassing the need to wait extra milliseconds for transactions to pass, thus saving valuable time that often means the difference between gain and loss in trading.
It Is Time
When it comes to convenience and transaction speeds, cryptocurrencies beat any other asset by a mile. But when it comes to trading them, MoonTrader beats any other platform by a long shot with its transaction processing speeds, automation and arrays of analytical instruments. Don't lag on profits, just join MoonTrader.
Check us out at https://moontrader.com
Twitter: https://twitter.com/MoonTrader_io
LinkedIn: https://www.linkedin.com/company/19203733
Reddit: https://www.reddit.com/r/Moontrader_official/
Telegram: https://t.me/moontrader_news_en