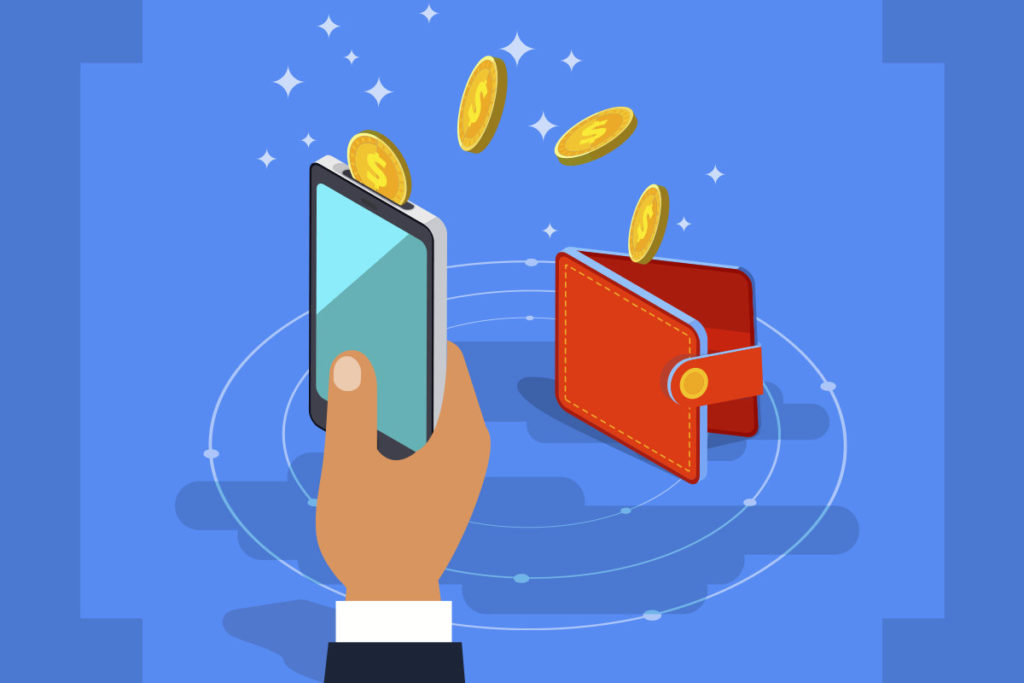 Beginner's Guide to Trading Crypto. Part 11
Jump to: Part 1, Part 2, Part 3, Part 4, Part 5, Part 6, Part 7, Part 8, Part 9, Part 10, Part 11, Part 12, Part 13. Part 14.
Money Loves Security And So Do Cryptos: A Brief Guide Down Crypto Wallet Lane
Since time immemorial people have been keeping their money and valuables in safe places. Be they purses, clay pots full of coins buried in their backyards or treasure chests hidden in caves with piles of bones strewn around to keep unwanted visitors at bay, they means conceived for safekeeping hoarded valuables are just as creative as they are limitless.
The advent of cryptocurrencies as a new class of valuables and assets instantly spawned the need to keep them safe from the clammy hands of criminals. The logical solution was to develop wallets that would be used to keep cryptos safe. As a result, a multitude of wallets have emerged offering all kinds of added services to their users while remaining means of storage at heart.
There is a huge variety of wallets available: Coinomi, GreenAddress, Blockchain.info, Atomic, Exodus, Jaxx, Electrum, Copay, Bread, Airbitz, Armory, Mycelium, Blockchain Wallet and dozens of others, each offering their services to suit any taste.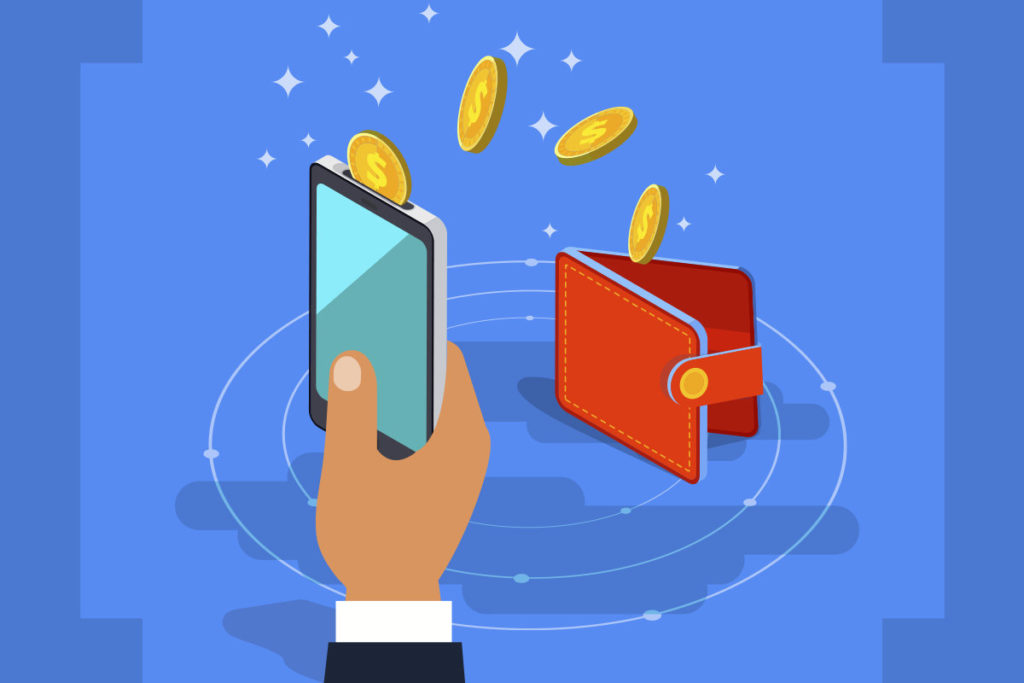 Types Of Wallets
There are several types of wallets available to users and everyone must decide for themselves which one suits their needs best.
Hardware wallets: These are the most secure and reliable wallets available, since they are not connected to the internet at all. Hardware wallets are like flash memory cards that store the user's cryptocurrencies and access offline. A bright example is the Trezor wallet, which is deemed to be impermeable to hackers. Unless the user loses the device itself, it is safe to assume that the cryptos will stay on it indefinitely and no one will ever gain access to them.
Online, Web or Hot wallets: These are online services, or online wallets that offer to store the user's cryptos online with direct access to the internet at any time. In essence, online wallets are online accounts in which users store their funds. The risks are very high, since exchange wallets are routinely being hacked and the cryptos stored therein stolen.
Desktop wallets: Desktop wallets are software programs that can be downloaded and installed on a PC and will only be accessible from the device they were downloaded onto. The risks are the same as with hot wallets and another added inconvenience is that loss of the device or loss of access to it means loss of all cryptos stored on it.
Mobile wallets: Mobile wallets are software programs that can be downloaded onto a mobile device, such as a phone or a tablet. There are wallets for Android and iPhones and all of them bear even greater risks than hot wallets. Since mobile devices are susceptible to theft and a variety of viruses, it is extremely risky to store cryptos on them. Though access to the cryptos without private keys is impossible, unless the user stores them on the device, loss of all cryptos with the mobile device is guaranteed.
Paper wallets: Paper wallets are offline cold storage for cryptocurrencies. This is by far the safest means of storing cryptos, which includes printing the public and private keys on a piece of paper and storing it in a safe place. The keys are printed in the form of QR codes for convenience. With paper wallets, the user has complete control over their funds and the only risk lies in losing the piece of paper with the keys.
Other types of wallets: Apart from the five main types of wallets, there were attempts at creating other types of services, such as atomic wallets using atomic swap technology and even combinations of mobile/hot/cold wallets. Despite limited success, hybrids models of wallets did not become popular.
Main Pros And Cons
When looking at wallets and their main advantages and disadvantages, it is easiest to speak of the division between cold and hot wallets.
When speaking of cold wallets, such as the Trezor Bitcoin wallet and Ledger Nano S or X, the same issue will be observed, and that is the fact that such wallets can be physically lost. Though anyone who ever finds them will never be able to gain access to the stored cryptos without the private keys (unless they are pasted on the device), loss of all cryptos on the device is guaranteed. In addition, cold wallets can be difficult to install and are inconvenient for frequent use.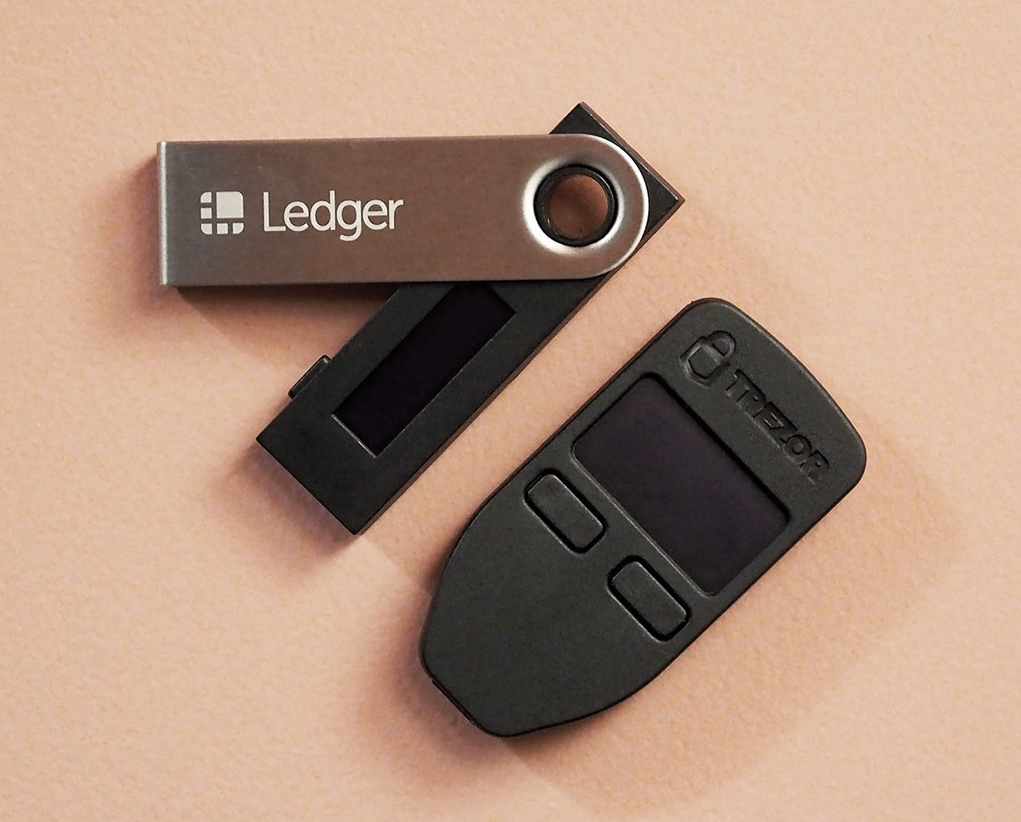 Hot wallets are far more susceptible to risk than their cold counterparts. Though hot storage is much faster and convenient with a wide variety of options from Coinbase to Blockchain.info, the risk of cybercrime runs high. Mobile or desktop storage is also considered to be hot storage and is also risky, if the device is damaged or destroyed.
Bitcoin Problems
Bitcoin, as the firstborn cryptocurrency, was born with a number of defects. One of the main problems of the king of cryptos is the yet unsolved scalability problem. This refers to the limit on the amount of transactions the Bitcoin network can process due to the limited size of and frequency of blocks in the Bitcoin blockchain.
Said problem poses some difficulties to all Bitcoin users and leads to what is known as backlog in the blockchain. The backlog leads to long queues of transactions in the system. With the average transaction time in the Bitcoin blockchain being around 7 transactions per second and the theoretical maximum standing at 27, it is not difficult to understand how long users of the blockchain have to wait for their transactions to pass in times of heightened demand – the time is in the hours and sometimes even days.
Bitcoin Wallets Review
Since Bitcoin is the most popular cryptocurrency on the market, it is logical to judge wallets by their support of the first cryptocurrency. As such, the following will be a brief review of some of the best and most popular Bitcoin wallets on the market.
Online Bitcoin Wallets
Online or web wallets are the most popular ones out there and the best Bitcoin wallet overall is widely considered to be Blockchain.info, which is easily accessible and convenient for everyday use with good security. As an anonymous Bitcoin wallet, Coinbase follows in the lead with its ability to store a multitude of various coins, but with the same security risks that are inherent to all hot wallets.
Android Bitcoin Wallets
Android is the most popular mobile system in the world and plays host to a number of good mobile wallets. The best Android Bitcoin wallet is widely considered to be the Electrum Bitcoin wallet with its excellent reputation, good security and convenience. Though Electrum has some occasional glitches, they are never critical. Another excellent wallet for Android is the Coinomi wallet with its support for a wide variety of cryptos and excellent user support, which even allows for restore options using special phrases. Coinomi has its issues as well, such as occasional exchange glitches, but the many pros outweigh the cons.
Bitcoin Hardware Wallets
The undisputed leaders as the best hardware wallets for Bitcoin are Ledger Nano X and S, Trezor T and Trezor One, and Keepkey. Bitcoin hardware wallets are comparable in their security, accessibility and usability. The difference is mainly in the price, which ranges from $165 for Trzeor T to $59 for the Ledger Nano S model. In fact, the Ledger Bitcoin wallet is often called the king of hardware wallets. The KeepKey Bitcoin wallet is the in the top three hardware wallets as a convenient and stylish device. Though KeepKey supports over 40 assets, it still lacks coin support.
Bitcoin Wallets For iPhone
iPhone's iOS system is the second most popular for mobile devices in the world and has support for some good wallets as well. The best iOS Bitcoin wallet for iPhone is considered to be the Abra software, which offers credit card support for topping up crypto balances and a good user interface, which is even more oriented at exchanges. The next software is Edge, formerly known as Airbitz. The Edge wallet is best known for high security and good user-friendliness along with multi-currency support.
Bitcoin Wallets For Windows
Bitcoin wallets for PC are very popular and Windows is leading the way with some excellent offers for wallets. Atomic is by far the most advanced and the best option for Windows users as it offers Atomic swaps technology as its basis. The application offers a wide variety of operations and supports over 300 cryptocurrencies. Exodus is the second most popular choice as a desktop only wallet with support for Bitcoin and many other altcoins. Exodus offers its users a good interface and it is free for use.
Bitcoin Wallets For Mac
Since Atomic and Exodus are cross-platform wallets, they can be used on Windows and Mac. Apart from them, there are also Jaxx and Electrum, which can be used on Mac. Jaxx is a multi-currency wallet with support for around 40 cryptos and has a PIN feature. In addition, Jaxx is free for use. Electrum is one of the oldest desktop wallets and is a lightweight wallet that does not require the full blockchain to operate, meaning less storage needed for its operation. The wallet requires a PIN and is essentially a desktop bank with good security and usability. Electrum is also a Bitcoin wallet for iPad, since it can be used on mobile platforms.
Bitcoin Paper Wallet
Since storing cryptos online on exchange or hot wallets or even on devices is risky, it is oftentimes more convenient to use a simple printer to print out the keys and store them. BitAddress offers a convenient and easy to use, step by step guide to creating a paper wallet with the added benefit of sleeping in peace, known that nothing and no one will ever threaten your Bitcoins.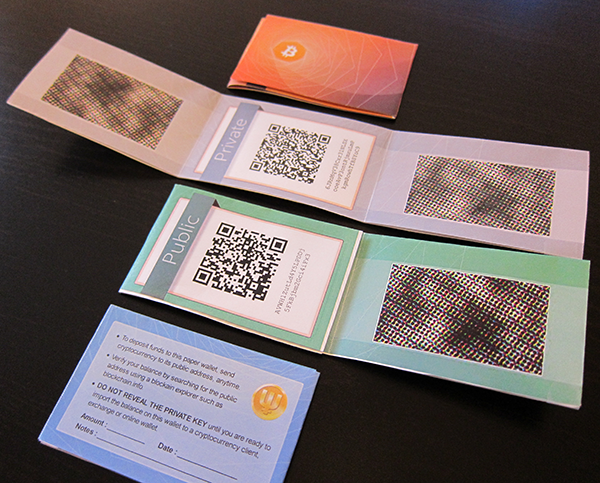 Checklist
When embarking on the journey of creating your first wallet, think well of which type to use. The type will depend on the priorities that stand before the user. If security is paramount, then paper or cold storage wallets are the go-to solution. If frequency of use is the name of the day, then hot wallets and their inherent risks are the best way to go.
The most frequent questions related to wallets are how to add money to a Bitcoin wallet and how to set up a Bitcoin wallet. Both questions have no single answer, as each wallet offers its own instructions on how to top up balances and how to set them up. Therefore it is recommended to study all instructions carefully prior to operation.
Either way, there is no silver bullet and some features will have to be sacrificed in deciding how to store cryptocurrencies. The one thing that is constant is the need to store Bitcoins and cryptos and make use of them.
Jump to: Part 1, Part 2, Part 3, Part 4, Part 5, Part 6, Part 7, Part 8, Part 9, Part 10, Part 11, Part 12, Part 13. Part 14.
Check us out at https://moontrader.com
Twitter: https://twitter.com/MoonTrader_io
LinkedIn: https://www.linkedin.com/company/19203733
Reddit: https://www.reddit.com/r/Moontrader_official/
Telegram: https://t.me/moontrader_news_en